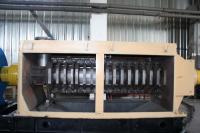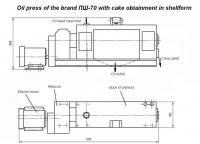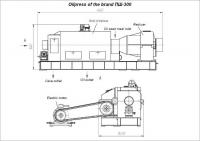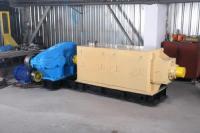 Product Specification
| | |
| --- | --- |
| Brand | Metan equipment for food industries |
| Condition | New |
| Warranty | YES |
---
Product Descriptions
A screw oil press is basically an oil-producing machine driven by a screw. The press extracts oil from kernels and seeds. The oil extracted is used for edible or biofuel functions. There are different types of oil presses on the market today designed to extract oil from a variety of plant seeds including sunflower, soybean, corn germ, cottonseed, palm kernel, and many more.
Screw oil presses provide a mechanical way of acquiring plant oil by pressing the materials that have previously been prepared. Screw presses are differentiated by the functions they serve in the oil extracting process. There are the forpresses and the expellers which are used in the final stage of oil pressing.
The basic structure of a screw press
The basic structure of screw oil presses is composed of a feeder, a gearbox, a screw shaft, the pressing cage, and the machine stand. The most important part of the machine is the pressing chamber which includes a pressing cage and the rotating screw shaft inside the cage. The entire unit is completed by an electric cabinet that helps you control the process.
Why choose our screw oil press machines?
There are many reasons why our screw oil presses are superior to the rest of the market. Here are a few reasons why you should choose our oil presses:
Our oil pressing machines are designed to extract oil from a wide variety of vegetable oil seeds
Our oil presses have a simple design and are quite easy to operate
They work continuously at the lowest noise level.
You get a higher oil yield from our screw presses
All our presses are designed for energy efficiency.
Our oil press machines come in different models and with different capacities. Below are some of the technical specifications of each model. Find one that perfectly meets your oil extraction needs.