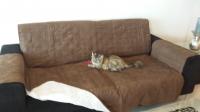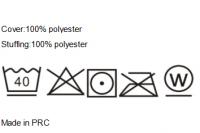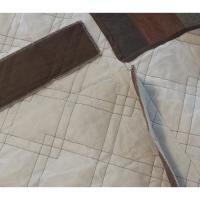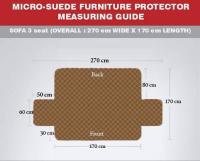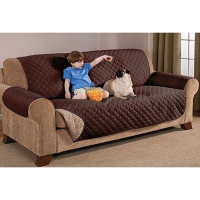 Product Specification
---
Product Descriptions
Sofa Cover With 3 Seat :
No more sofa damage...
No more hard cleaning..
Microfiber covers are great for draping over furniture when children visit or play, making seating more child-friendly while protecting your favorite furnishings.* Protect your furniture investment and keep the pieces looking new with the Faux Suede Pet Furniture Covers. Brushed, polyester microfiber faux suede is soil- and snag-resistant. One-piece styling drapes easily over the seat, back, and arms, protecting your furniture from stains and pet hair. Fill is polyester, Pet covers are machine washable; line dry and it is waterproof.
Measuring Guide: 270 cm * 170 cm
Selling price to Customer 299 Dhs with delivery
Please note: We are unable to accept returns of items that contain pet hair, please be sure about sofa size.
Machine wash cold using the gentle cycle. Do not bleach. Line dry only, on 30 temperature.
please find photo attached with measuring guide.