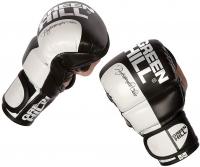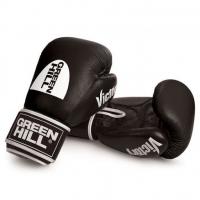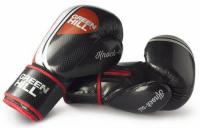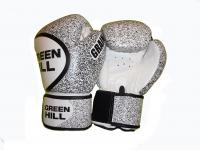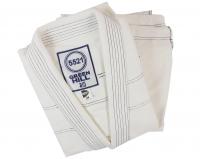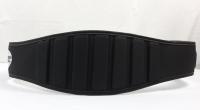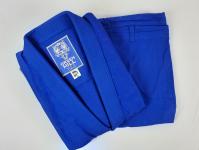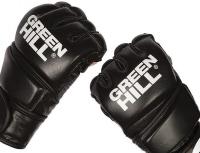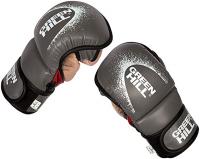 Selectorized Equipment
Lot of Green Hill sport equipment
Spacial Price -

11.11% off
AED 40.00 - 45
/ Unit
(Prices vary based on quantity)
Highlights :
Min Order :

100

Country of shipping :

UAE
Product Specification
Product Descriptions
Green Hill Sports came into existence to provide premium sporting products at a reasonable cost. We aim to bring quality and equality in the lives of all athletes and sportsman irrespective of their financial backgrounds. We identify ourselves as career makers and adhere to the requirement of every sportsperson.
We take pride in manufacturing apparel for multiple disciplines including boxing, mixed martial arts, Judo, sambo and others.
Our commitment to offering relentless comfort, safety and durability to our clients is the work toward the company's policy.
Green Hill Sports scientifically analyze the needs, conditions and body type of sportspersons and designs sportswear using the best material available.
We don't believe in competition but creating igniting fresh ideas and innovations. The company believes in valuing your demand by catering to inventions which serve in hiking your ability in your game. From a beginner to a pro, we optimize to serve them all.
| | |
| --- | --- |
| Green Hill Focus Mitt White/Black Standard | 2 |
| Green Hill Arm Pad White/Black | 5 |
| Green Hill Gloves Xl White/Black Mma | 7 |
| Green Hill Gloves L White/Black Mma | 7 |
| Green Hill Gloves L Grey/Black Mma | 8 |
| Green Hill Head Guard M Black/Blue Poise | 5 |
| Green Hill Head Guard L Black/Blue Poise | 3 |
| Green Hill Budy Guard 12 Oz White/Black Grain | 8 |
| Green Hill Gloves 12 Oz Black Boxing | 16 |
| Green Hill Gloves 10 Oz Black Boxing - Junior | 10 |
| Green Hill Uniform A4 White Rio - Brazilian Jiu Jitsu | 5 |
| Green Hill Uniform A4 Blue Via Ii - Brazilian Jiu Jitsu | 5 |
| Green Hill Uniform A3 Blue Via Ii - Brazilian Jiu Jitsu | 5 |
| Green Hill Uniform A2 Blue Via Ii - Brazilian Jiu Jitsu | 4 |
| Green Hill Gloves L Black 0027 - Mma | 11 |
| Green Hill Gloves Xl Black 0027 - Mma | 10 |
| Green Hill Gloves L Black 0090 - Mma | 6 |
| Green Hill Gloves Xl Black 0090 - Mma | 7 |
| Green Hill Gloves Xl Grey/Black 0035 - Mma | 5 |
| Green Hill Gloves Xl White Progessional Choice Mma | 6 |
| Green Hill Gloves L White Progessional Choice Mma | 6 |
| Green Hill Uniform A4 White Via Ii - Brazilian Jiu Jitsu | 5 |
| Green Hill Uniform A2 White Via Ii - Brazilian Jiu Jitsu | 2 |
| Green Hill Uniform A4 White Dragone Do - Brazilian Jiu Jitsu | 1 |
| Green Hill Uniform A3 White Dragone Do - Brazilian Jiu Jitsu | 1 |
| Green Hill Uniform A2 White Dragone Do - Brazilian Jiu Jitsu | 1 |
| Green Hill Uniform A3 White Rio - Brazilian Jiu Jitsu | 5 |
| Green Hill Uniform A2 White Rio - Brazilian Jiu Jitsu | 4 |
| Green Hill Uniform A3 White Via Ii - Brazilian Jiu Jitsu | 3 |
| Green Hill Uniform 6/190 White Karate Suit (Kumite) | 5 |
| Green Hill Uniform 5/180 White Karate Suit (Kumite) | 5 |
| Green Hill Uniform 4/170 White Karate Suit (Kumite) | 5 |
| Green Hill Belt L Blue Work Out Belt | 8 |
| Green Hill Belt Xl Black Work Out Belt | 9 |
| Green Hill Belt Xl Blue Work Out Belt | 8 |
| Green Hill Belt Xxl Blue Work Out Belt | 8 |
| Green Hill Budy Guard 10 Oz White/Black Grain | 8 |
| Green Hill Gloves 10 Oz Black Boxing | 8 |
Quantity 200
Price AED 40.00 (11.11 %)
Expiry Date 2032-12-02