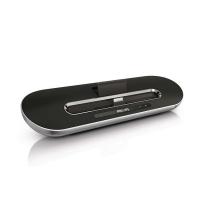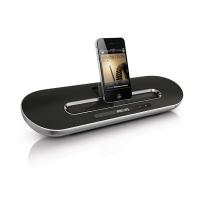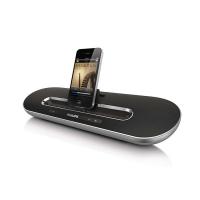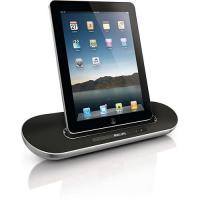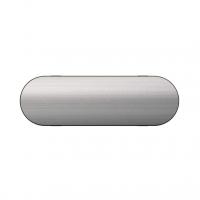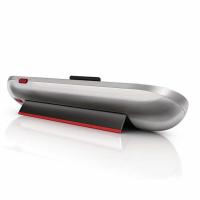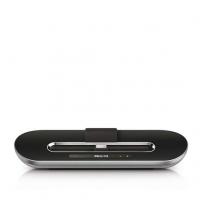 Product Specification
| | |
| --- | --- |
| Condition | New |
| Warranty | YES |
| Electronics Brand | Philips |
---
Product Descriptions
Designed to go places
with this docking speaker
Free DockStudio app for internet radio & other cool feature

The free app adds an array of exclusive cool features to your docking speaker. You can check the weather, tell the time and even use your favorite images as wallpaper. DockStudio also lets you listen to thousands of Internet radio stations worldwide. More updates on skin styles and new functions on the way.

DBB to preserve low tones for deep bass at any volume level

Dynamic Bass Boost maximizes your music enjoyment by emphasizing the bass content of the music throughout the range of volume settings - from low to high – at the touch of a button! Bottom-end bass frequencies usually get lost when the volume is set at a low level. To counteract this, Dynamic Bass Boost can be switched on to boost bass levels, so you can enjoy consistent sound even when you turn down the volume.

Dock any iPod/iPhone/iPad, even in its case

The smartly designed spring-loaded docking port of this Philips speaker effortlessly accommodates any iPod or iPhone, without special adaptors. What's more, it works even when most protective cases are on – just dock your iPod or iPhone as it is. Now you can truly have fuss-free enjoyment of your music.

Superb gaming sound effects via Bluetooth

The gaming experience is never complete without great sound effects. Now your games from Smartphone or any portable device can be made even more thrilling, thanks to Philips docking speaker that puts the boom in the sound. Hear all the sounds loud and clear, and boost your experience to new levels. What's more, you can do this with outstanding convenience, via Bluetooth. Simply make the wireless Bluetooth connection between your portable device and the docking speaker, and play away.

Design fit for iPod/iPhone/iPad

Dock your iPod, iPhone or iPad, and the docking station looks great. Take your device off, and it is still a thing of beauty. Unlike other docking stations, this Fidelio docking station is designed to look gorgeous whether there is a device docked on it or not. Add a dash of elegance to your shelf or desktop with this head-turner.