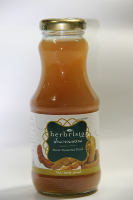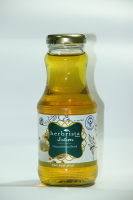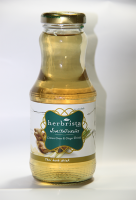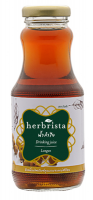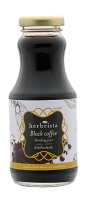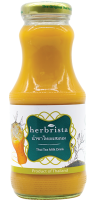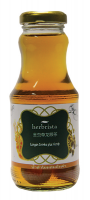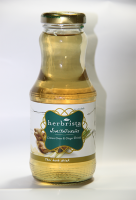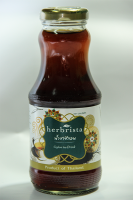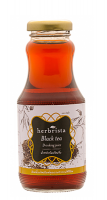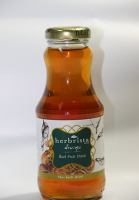 Product Specification
| | |
| --- | --- |
| Brand | Herbrista |
| Shelf Life | 1 years and 4 months |
| Storage Temperature | Room temperature |
| Volume (L) | 250 ml |
| Certification | GMP |
| Weight(KG) | 250 ml |
---
Product Descriptions
Herbrista is a premier mineral water and juice brand manufactured in Thailand and exclusively distributed by Incredible Art Works globally. These juices are 100% natural and really new and innovative flavors. No added anything. Every juice has its importance in health. Apart from Herbrista Mineral Water, Herbrista juices come in 16 flavours -
Bael Juice
Sweet Tamarind Juice
Les Fruits frais (Mix Fruit Drink) - Orange, Pineapple, Passion fruit and Sweet Tamarind.
Butterfly pea flower with lime and honey juice
Lotus Root drink
Ceylon Tea Drink
Thai tea and milk drink
Black tea drink
Green Tea Latte
Arabiacca Black coffee drink
Chrysanthemum Drink
Lemon grass and ginger Drink
Roselle Drink
Roselle and Jujube Drink
Longan and Cordyceps Drink
Longan Juice
The products are Halal, HACCP and GMP certified. Pictures of the bottle has been attached in the mail. The price for each bottle is 21 THB FOB Bangkok and the packaging is 24 bottle in one carton. The carton packaging has also been attached. A 20ft container would fit about 1440 carton without pallet and 1000 carton with pallet.