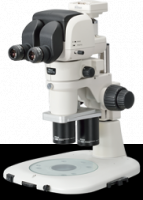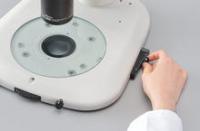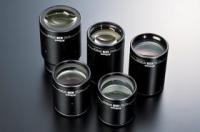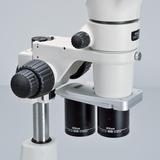 Product Specification
| | |
| --- | --- |
| Brand | JLM |
| Condition | New |
| Warranty | YES |
---
Product Descriptions
Best-In-Class Zoom Ratio
With a best-in-class zoom ratio of 12.7x (0.63x-8x), the SMZ1270i covers an even greater magnification range than previous models. At the lowest magnification, the actual field of view will go up to 35mm*, allowing easy observation of an entire 35mm petri dish.
High Quality Images
Amazingly clear and bright images with reduced chromatic aberrations can be acquired throughout the extended zoom range through the newly developed "Plan Apo WF" and "ED plan WF" objectives.
New Objectives Optimized for Widefield Observation at Low Magnification
In combination with the newly developed WF series objectives, the SMZ1270i offers a wide and uniformly bright viewfield even at low magnifications. In addition, a 0.75x objective is now available, expanding the lineup of low magnification objectives.
Versatile Double Nosepiece
The double nosepiece allows for seamless observation in a wide range of magnifications. In addition, changing objectives has never been easier.By changing the nosepiece from stereo-position (stereo view) to mono-position (on-axis view), you can easily acquire images suited for measuring and processing.
Improved Ergonomics
There are several eyepiece tubes to fit various configurations, from a simple setup to a system with some intermediate modules or digital cameras.With an ergonomic eyepiece tube, the observation angle can be adjusted from 0-30 degrees, allowing for comfortable observation postures even if combined with intermediate modules like illuminators or teaching heads
Advanced Digital Imaging Capabilities
n combination with the DS-L3 Camera Control Unit, NIS-Elements imaging software, and P-RN2 Intelligent Nosepiece, image acquisition is now more efficient, with the objective magnification and zoom ratio information displayed on the monitor.
Expandable with a Wide Range of Accessories
To support a variety of observation methods and applications used for research and inspection, an assortment of accessories, such as illumination units, stands, and eyepiece tubes, are available. By incorporating a "Fly Eye Lens" with the Epi-Fluorescence illuminator, uniform brightness over the entire field of view is realized, which helps in observing specimen that needs a wide magnification range. Nikon also offers several digital cameras ideally suited different stereo microscope application
For More Information Please Visit :
https://www.nikoninstruments.com/Products/Stereomicroscopes-and-Macroscopes/Stereomicroscopes/SMZ1270i